US & CA orders are eligible for free standard shipping over $99.99 (3-5 working days). Once the package is shipped, you will be notified by email and track the order directly in your account. Shipment for International orders are based on per quote, please contact us for assistant.The transit time of the international orders is 7-14 working days.

The warranty for EZVALO product is valid for a period of twenty-four (24) months from the date of purchase. Upon expiration of the warranty period, any repairs will be subject to a service charge.
If the product is returned during the warranty period, EZVALO will repair or replace any defective components, at no additional expense, within a reasonable time, after the product is returned. However, it may be subject to the costs of shipping the product.
If for any reason you have changed your mind about your purchase, or the item you received is faulty, damaged, or otherwise not as described on our website, we offer a full refund (excluding shipping costs) for up to 30 days from the original purchase date.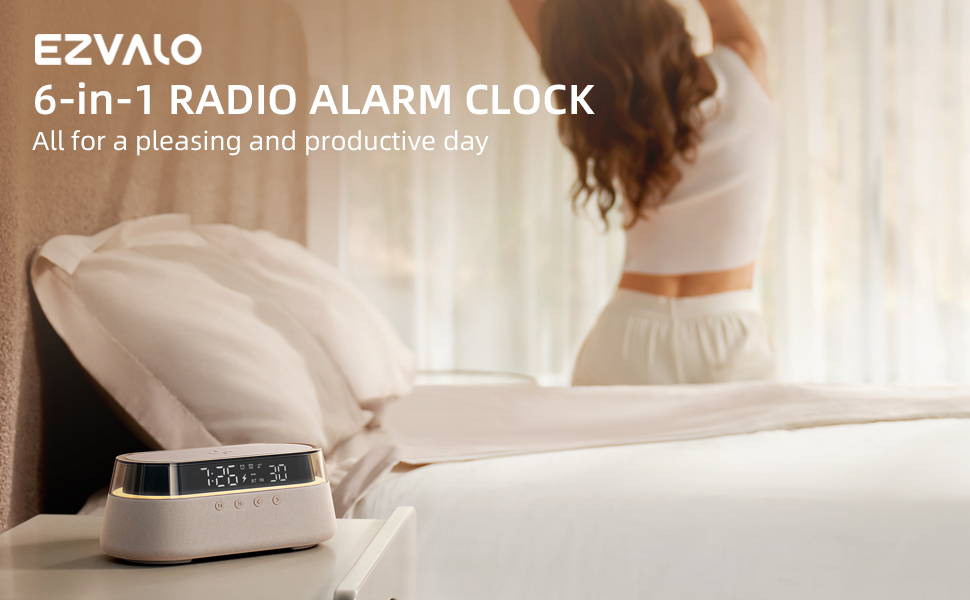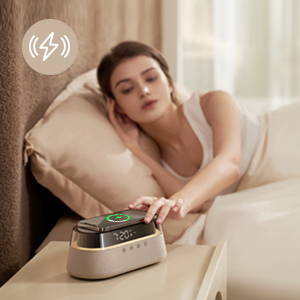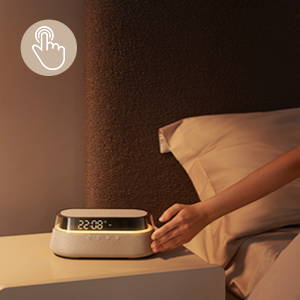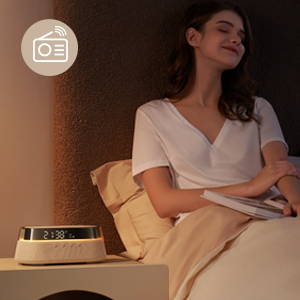 Wireless Chargeing Pad

Wherever you need to lay down the phone, it's now also a charging pad.The pad can deliver up to 15W power when paired with QC wall chargers (at least 18W).
Tap Light for the Night
Gently glowing and diffused, a halo ring circles around the device. Get more comfortable and relaxed in a night light, it helps you reduce stress and fall quickly into a deepsleep.

High Quality Sound
Stop being awakened by an annoying buzzer. This alarm clock has two high-quality speaker drivers that aim to deliver sound in a pleasant way, even it's just a ringtone.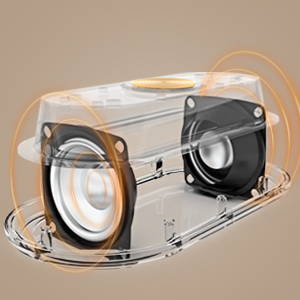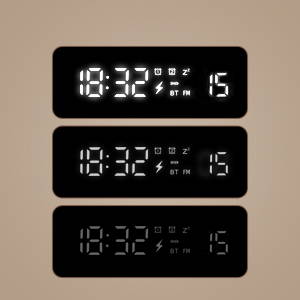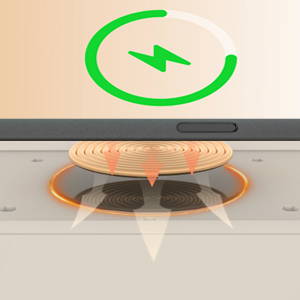 Stereo Speakers
With two high-quality drivers, the speaker delivers rich and clear audio in a compact, portable design.Enjoy your listening with a much better sound quality.
Display Dimming

A large LED provides all the information and is clear to read. The dimming can go down to 10% so that it wouldn't disturb you at night.
Fast and Safe Charging
Comes with a structure absorbing and dissipate heat while charging.It helps improve charging efficiency and preserve the battery life of your phone.