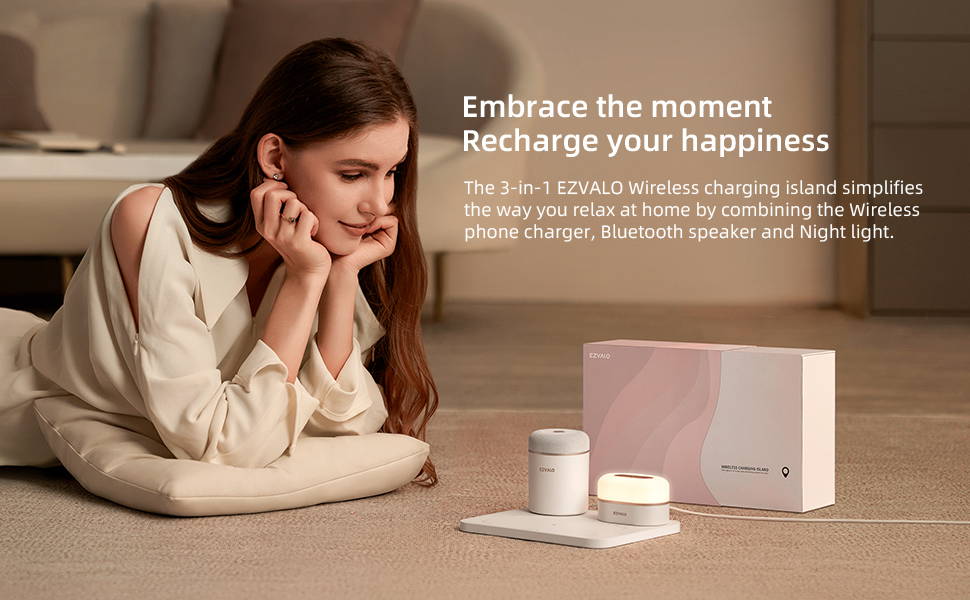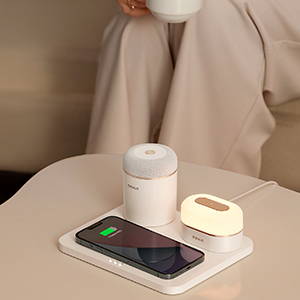 Recharge the Phone Battery
Nightstand, side table, work desk, EZVALO Wireless Charging Island settles right in. Place your phone on, and enjoy the 10W fast wireless charging.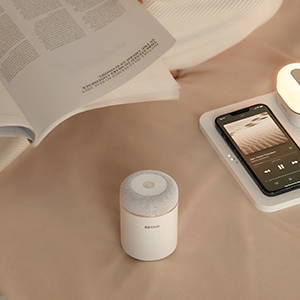 Relax with Music Anywhere
Portable wireless speaker with crisp and clear sound. Upgrade the listening experience of your favorite music or audiobook, anywhere you like at home. Just connect, pick up and go.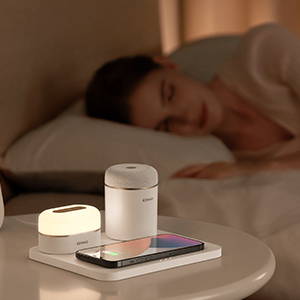 Revive in the Warm Light
With a tap on the top, it activates a mood soothing glowing light. The warm light can help comfort you into a sound sleep or guide you in the dark during the night.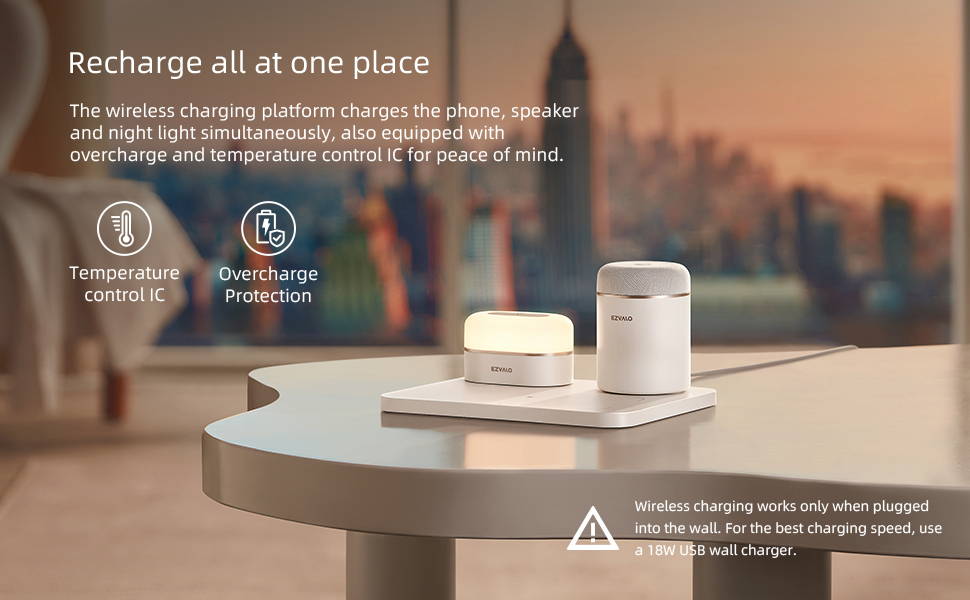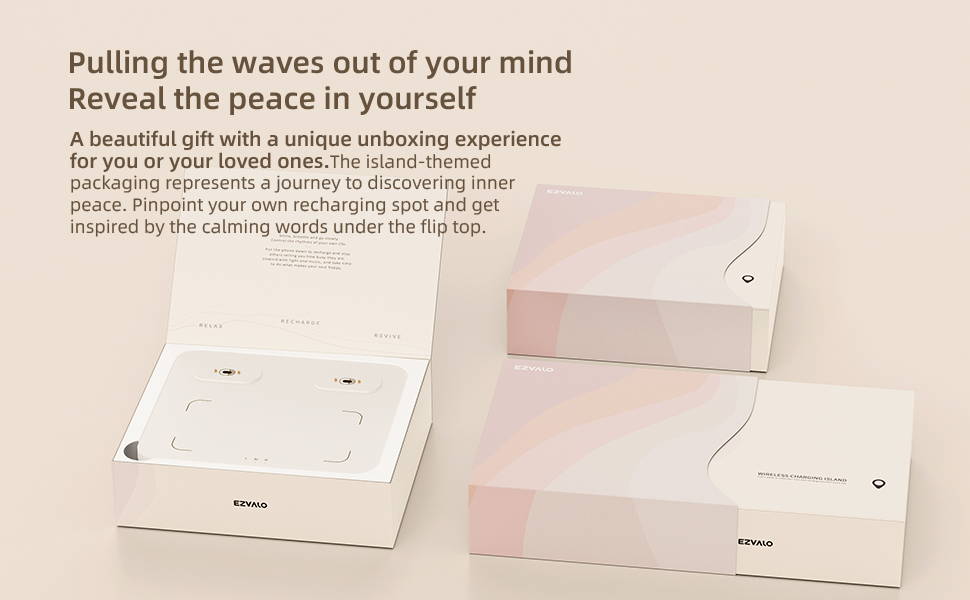 Dimensions: 7.9 x 6.7 x 4.1 inches
Weight: 18.3 Ounce
Color: White and Light Gray Fabric
Input: 9V/2A (PD or QC USB Wall Charger)
Wireless Charging Output: 5-10W, for other devices or wireless earbuds.
Night Light Color Temperature: 3500K
WARNING: To use the wireless charging function, please make sure that your phone has wireless charging feature.
Note:
To use the device, please plug-in first. It is recommended to use a 18W USB charger for the fast wireless charging.
Place your phone in the center of charging surface, misalignment may cause slow charging or heat accumulation.