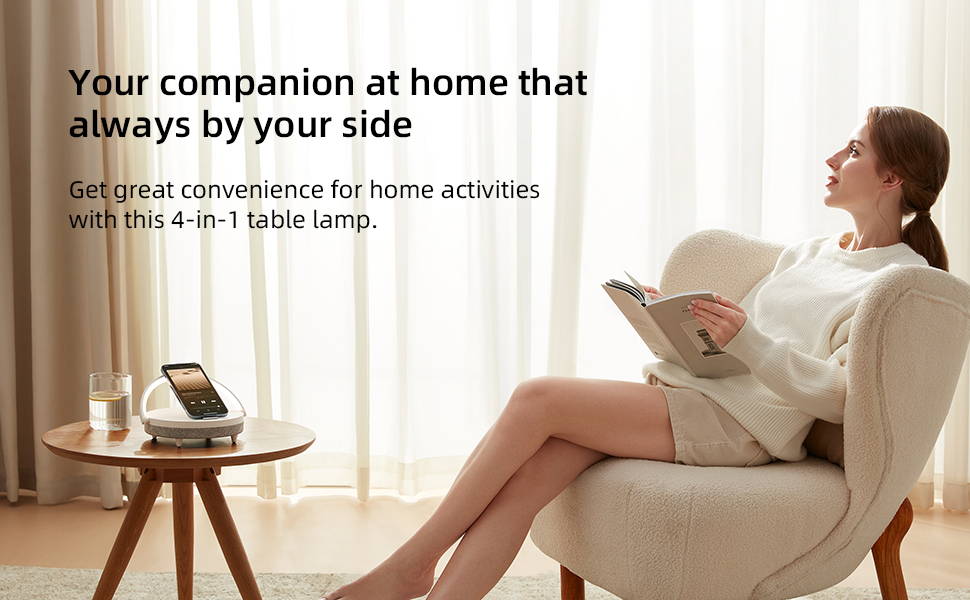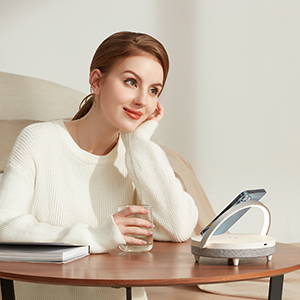 Fill the room with your favorite music
It has a built-in battery for the light and speaker. Connect your phone via Bluetooth and relax with your favorite music. With the loudspeaker, you can easily enjoy other activities while listening to audiobooks.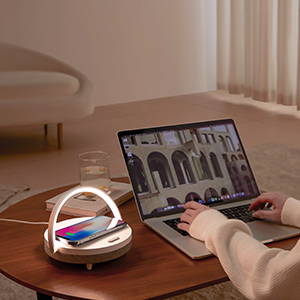 Put the phone on the top, it will be charged wirelessly.
Works with all Qi compatible devices. Also comes with smart temperature control technology and battery management IC, get your phone charged every time you put it down without the worry of managing a tangled wire.
Warmer light, better sleep.
Soothing you into a good sleep or helping you relax with a warm light that similar to a sunset. The light arch is touch activated for easy reach at night.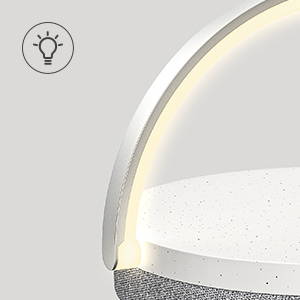 Dimming for Just Right
4 dimming level on the digital clock, 0%, 10%, 30%, 100%. Your choice to get not to be disturbed in the night or also a clear view when you need.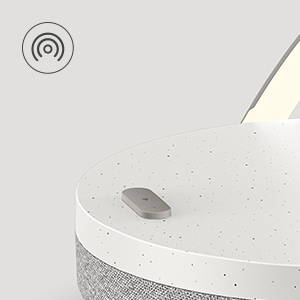 360° of Beautiful Sound
The built-in Bluetooth speaker is downward facing with a 360° non-directional acoustic design. It is powerful and can fill your room easily with a clear and crisp sound.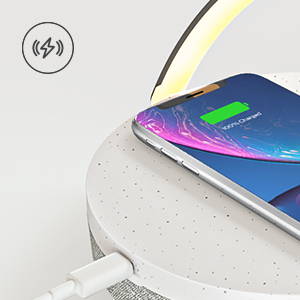 Wireless Charging Pad
Connect to the wall charger and place the phone in the center of the charging pad. The phone will start charging after a notification sound. You can get up to 10W of charging speed when using a QC 3.0 charger (subject to purchase separately).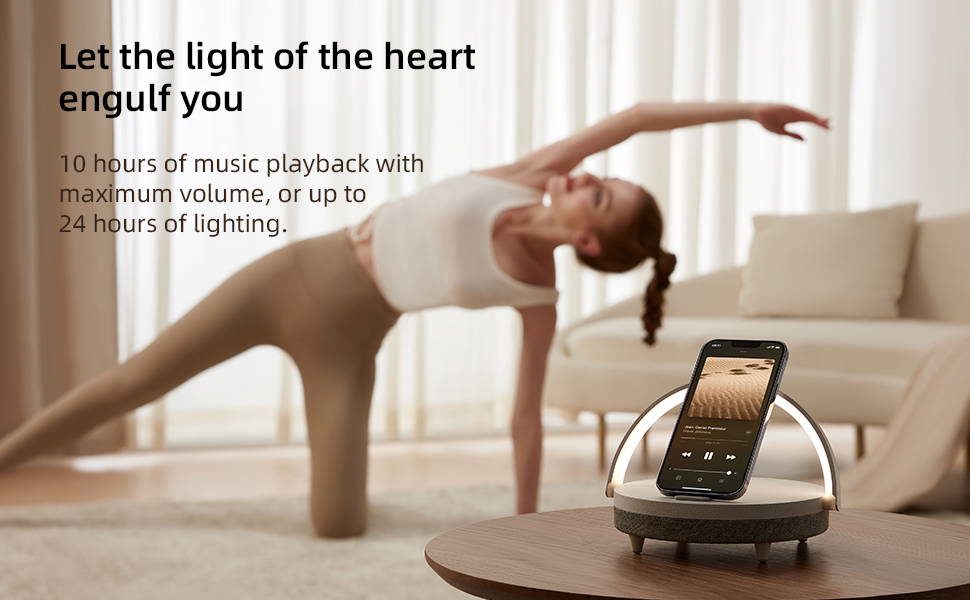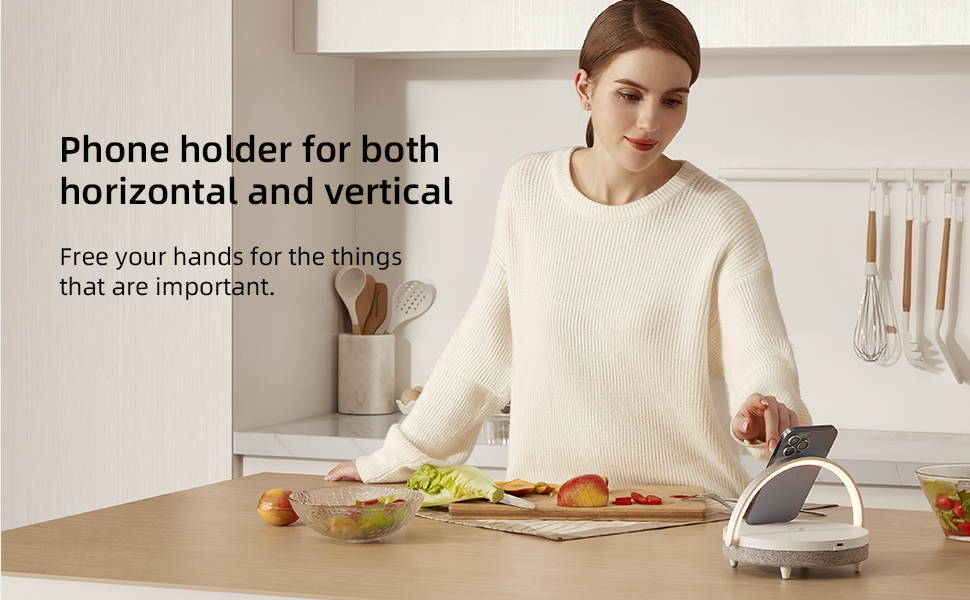 Dimensions: 9.4 x 9.4 x 5.7 inches Weight: 1 pound
Color: White with Splatter Dots Battery: 1800mAh rechargeable Lithium battery
Dimming: 0%/10%/30%/100% Input connection: USB Type-C
Wireless charging: Up to 10W for Qi compatible devices. Light Color Temperature: 2700K
WARNING: To use the wireless charging function, please make sure that your phone has wireless charging function.
Common mobile devices that compatible with wireless charging:
Apple: iPhoneX, iPhoneXR, iPhoneXS, iPhoneXSMax, iPhone 8, iPhone 11, iPhone 12, iPhone 12 pro, iPhone 13 (mini/pro/pro max)
Samsung: GalaxyS6, GalaxyS7, GalaxyS8, GalaxyS9, GalaxyS10, GalaxyS10+, Note8, Note9, Note10, Note20
Huawei: Mate RS, Mate 20 Pro, Mate 20 RS, Mate 30 Pro, Mate 40 Pro, РЗ0 Рго ,P40 Pro
Xiaomi: MIX2S, MIX3, Mi9, Mi10, Mi11 / OPPO Ace2 /Vivo X70 Pro+
Battery capacity
- Built-in battery supports only the light and Bluetooth speaker.
- Light can last up to 24 hrs in a dim setting with a full charge.
- You can get at around 10hr of music playback with a full charge.
Note: Due to the large power demand, the wireless charging function is only enabled while the device is plugged into a wall charger.
Wireless charging function is enabled ONLY when the device is plugged in.
Make sure your cell phone has wireless charger function.
USB adaptor is not included, use QC 3.0 chargers for the best performance.