US & CA orders are eligible for free standard shipping over $99 (3-5 working days). Once the package is shipped, you will be notified by email and track the order directly in your account. Shipment for International orders are based on per quote, please contact us for assistant.The transit time of the international orders is 7-14 working days.

The warranty for EZVALO product is valid for a period of twenty-four (24) months from the date of purchase. Upon expiration of the warranty period, any repairs will be subject to a service charge.
If the product is returned during the warranty period, EZVALO will repair or replace any defective components, at no additional expense, within a reasonable time, after the product is returned. However, it may be subject to the costs of shipping the product.
If for any reason you have changed your mind about your purchase, or the item you received is faulty, damaged, or otherwise not as described on our website, we offer a full refund (excluding shipping costs) for up to 30 days from the original purchase date.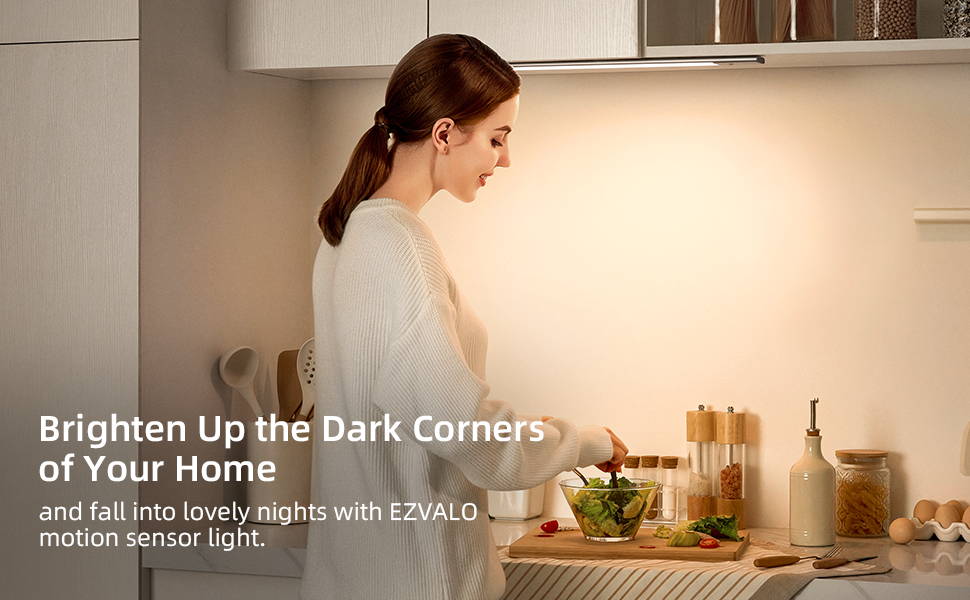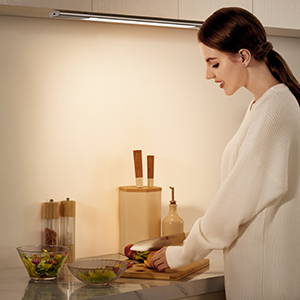 Make Home Brighter and Safer
Illuminates and removes the shadow areas in your home, it creates not only a warmer appearance to the room, but also makes it more practical for the works and activities you love.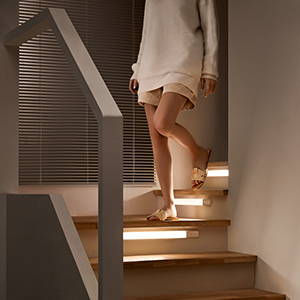 Don't let the outlet decide where you can use a light
Creating well-lit areas in the lower section of space can guide you through the darkness and as well as introduce an interesting atmosphere.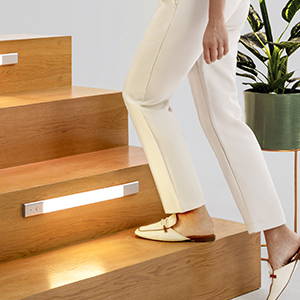 See the beauty inside
No matter where you need a boost of visibility, pantry, closet, wardrobe, under counter or hallway. EZVALO motion sensor light is always an effortless DIY choice that can instantly elevate the look of your home.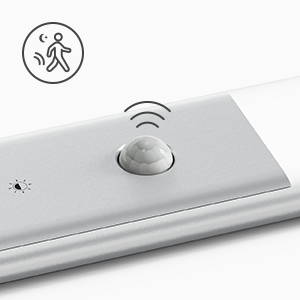 Motion + Daylight Dual Sensor
The motion sensor automatically switches the light on when movement is detected within a 10 ft range. The daylight sensor detects when there is still enough daylight so that the light does not turn on until you need them.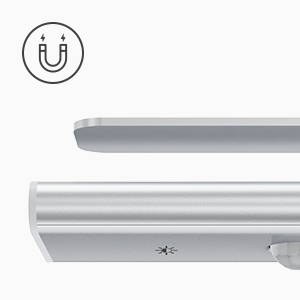 Installation is a thing of past
Super-strong neodymium magnet is integrated into the back of the light. It can be snapped onto any magnetic metal shelf or just use the included adhesive mounting strip for other surfaces.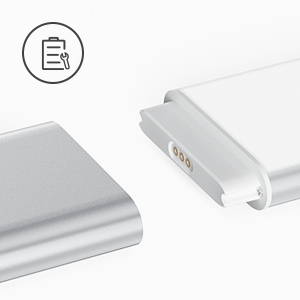 Detachable for Convenience
The battery can provide a 2-month runtime on average household usage*. To minimize the footprint of the recharge process, the battery module is also detachable, so you can have the freedom of charging it anywhere or the ability of a quick swap when you have a separate battery.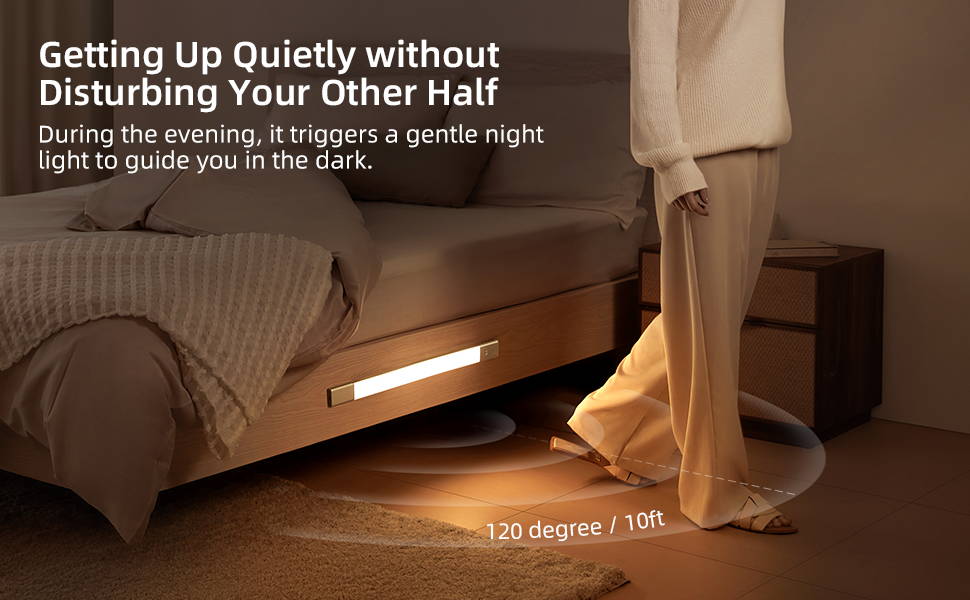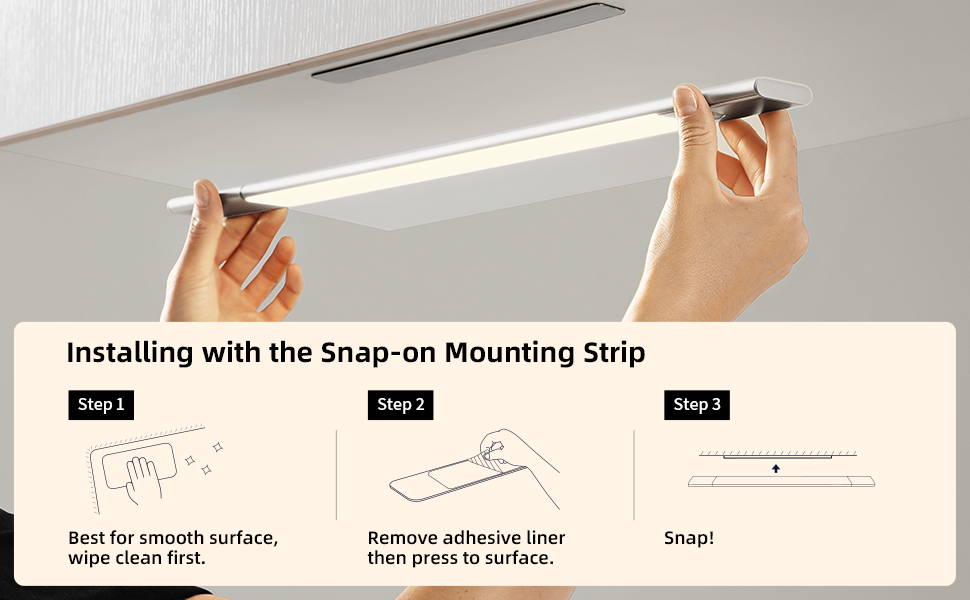 Dimensions: 20.47 x 1.65 x 0.39 inches
Weight: 12.6 ounces
Battery: 1500mAh rechargeable Lithium polymer battery
Work mode: Auto (motion + daylight sensor) | Always ON | Always OFF
Input voltage: 5V
Output power: 1W
Max. luminous: ≥63 Lumen
Color temperature: 4000K
Brightness adjustment: 10-100%
Installation: Magnetic strip with adhesives
Made of high-quality anodized aluminium, sturdy and sleek, much longer lifespan than plastic models.

IR Motion Sensor detects your movements in a 10ft/120° range.

he color temperature of the light is warm at 3500K which brings a cosy effect.

he Auto-On Mode turns the light off every 30min to prevent unintentional power consumption.
*Data of the battery life estimation is based on an average household usage of 6 times per day with default auto mode setting.
Note: DO NOT install multiple motion sensor lights next to each other. If one light is too bright, the others might not turn on. In the case of inevitable, try before installing permanently.